Idée fixe is a tribute to the poetic… but also a stainless steel lighting object that on closer inspection is surprisingly different than it looks. Methods and materials bring about a soft shadow.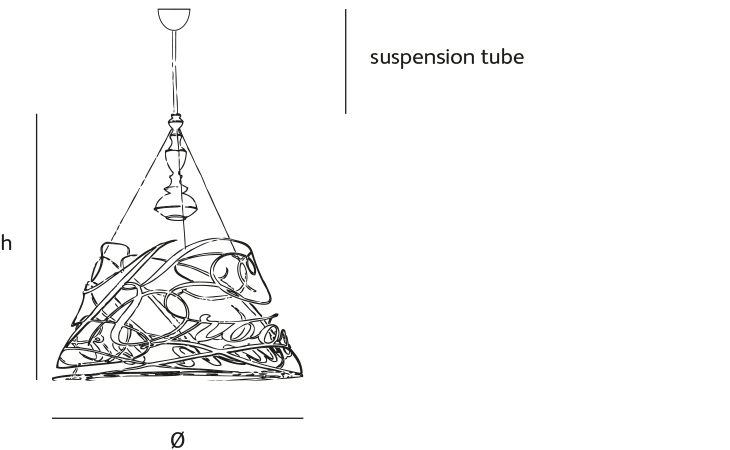 suspension lamp
IF.01.SU.*
click here to read technical specs



* GO gold
* HG high gloss polished steel
* WH white powder coated
Order code
IF.01.SU.*
Dimensions
Øxh 80x90cm
Suspension tube customized*
Light source
Included
Lampholder
GU10
Max. 1 x 75W / 240V
or retrofit LED
Weight
Net. weight 7kg
Dimmer
Dimmable, dimmer not included
IP 20

*Please add total length (bottom fixture to ceiling) to your order.
Standard text is kroonluchter (NL) or chandelier (EN). Text can be customized, please contact us for more information.